Overview
TAFEA Provincial Health Services this year is on the blink of getting on track with the health services after the devastated effect on health infrastructure by cyclone Pam 3 years ago. Clinics have been in the rehabilitation processes, staffs have settled in and people have focused on moving forward in terms of health services.
TAFEA Provincial Health office continue to press on for speeding up the rehabilitation processes on health infrastructures and at the same time continue to make sure health care services continue to reach the communities. As far as health care services is concern, TAFEA Province has achieved one of its target to eliminate Malaria and is targeting other diseases e.g. yaws. With the establishment of a Gen X-pert machine we look forward to more improvements in diagnostics and detection rate for TB and HIV
While focusing on these communicable diseases Non communicable diseases such as Diabetes or High blood pressure is still a burden and on the rise. NCD will be a priority agenda for TAFEA Provincial Health in the future and as such we acknowledge the ministry of health for the restructuring so that we can be able to accommodate to address the issue, but again continuous support in terms of Finance will be the key to achievements of these goals.
Summary of Services
Provide pharmaceutical advice to the Ministry of Health or to individuals when required.
Respond to pharmaceutical queries via email or by phone or face to face and provide relevant information.
Liaise with relevant personnel to ensure efficient and effective provision of pharmaceutical services to all public health facilities and private sectors within Vanuatu and ensure services provided abide to country's legislation and regulations.
Organizing and making preparations for National Drugs and Therapeutic Committee (NDTC) and Pharmacists Practitioners' Commission (PPC) meetings.
Review and collate monthly provincial pharmacies and Central Medical Stores, CMS mSupply reports on current pharmaceutical stock and its usage and distributions plus other pharmacy/CMS issues and refer to the senior relevant managers to act upon as required.
Provide one to one or group training or education on pharmaceuticals and rational use of medicines to relevant health staff.
Provision of mSupply training to pharmacy staff upon request.
Oversee Medicines Safety Unit's (MSU) operation and ensure it is efficient and effective.
Prepare and submit reports on country's narcotics and psychotropic substances' consumption and estimates to Narcotics Board Vienna.
Prepare and provide pharmaceutical reports and NDTC newsletters.
Attend to relevant meetings and trainings/workshops.
Objectives
Strengthen the integration of national and provincial pharmaceutical sector services through maintenance of a regular meeting schedules, including supervisory visits and dissemination of key planning, financial and clinical information to provincial pharmacies and encourage information push to national level.
Provide ongoing secretarial support and management of the NDTC, which oversees the National Essential Drugs List (NEDL) and the rational use of medicines (RUM), and PPC to ensure all requirements of this commission are met.
Promote and implement the National Medicines Policy, NMP through yearly monitoring and evaluation of the NMP key indicators which include percentage availability of 30 essential medicines in health facilities, number of days out of stock of these 30 essential medicines, number/value of expired drugs in health facilities and percentage of medicines prescribed from NEDL.
Provide ongoing trainings on pharmaceutical issues such as RUM, clinical pharmacy and supply chain management, SCM to relevant pharmacy staff, students and medical officers.
Strengthen in-country capacity building through remote and/or in-country support from technical advisory support services.
Means of Service Delivery
Improve relationships between national and provincial pharmaceutical sector through continuous regular communication and meetings held.
Secure sufficient fund to conduct supervisory visits to at least 3 provincial pharmacies in a year.
Provision of monthly CMS, provincial pharmacies' reports to cost managers, MoH executives and developing partners.
Re-establishment of a robust governance structure within the NDTC and PPC to improve the regularity of meetings conducted.
Continuous updating and analysis of the information input onto the Tupaia dashboard within the Tupaia website.
Secure budgeted fund for smooth running and maintenance of mSupply software.
Establish sites that need training to resolve pharmaceutical issues raised and to capacity build the medical officers in their respective health facilities.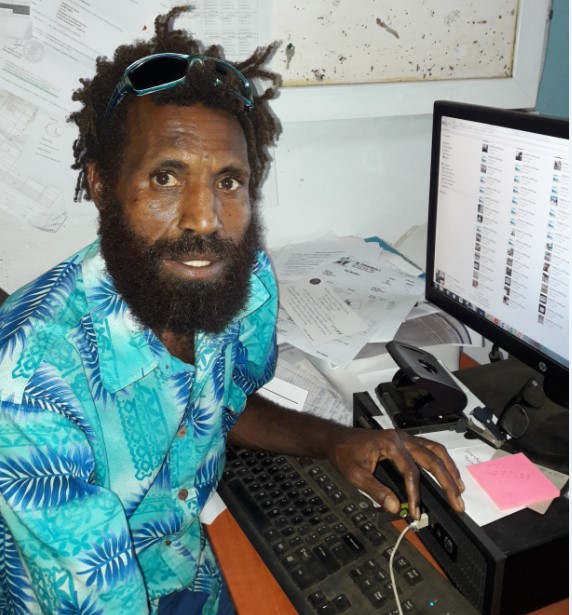 Tafea Provincial Health Manager